EK Lemonade Sunshine Cupcakes...as seen in PEOPLE Country!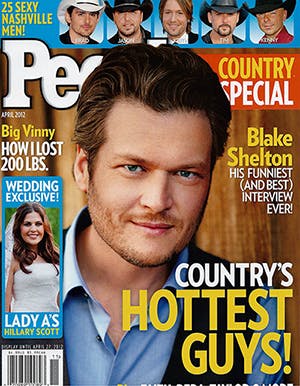 EK is in the Big Leagues, folks! Pick up the April issue of PEOPLE Country and check out our Dangerously Delicious cupcakes! This new issue is on newsstands now.
BY SUSAN NASH GILPIN, CONTRIBUTING EDITOR
Four top bakeries in L.A., Dallas, Birmingham and N.Y.C. share their recipes for making gourmet cupcakes at home
Since opening Evelyn's Kitchen in East Harlem in 2009, former events planner Ayala Donchin and her team have made a name for themselves catering celebrity parties and supplying high-end Manhattan restaurants with stellar baked goods. "Our Lemonade Sunshine Cupcakes developed a cult following," says Donchin. "There is just something so unique about the combination. It's the zing of lemony tartness and the subtlety of creamy white chocolate that make them addictive!"
EVELYN'S KITCHEN LEMONADE SUNSHINE CUPCAKES
Makes: 18 cupcakes; Hands-on time: 1 hour; Total time: 2 hours
6 oz white chocolate, chopped
1 1/2 cups all·purpose flour
1/2 cup (1 stick) unsalted butter, softened
1 cup sugar
2 large eggs
1/2 tsp. Kosher salt
1/4 tsp. baking soda
1/2 cup milk
2 tbsp. lemon zest
1 tbsp. fresh lemon juice

DIRECTIONS
Preheat oven to 350°. Process chocolate in food processor until finely chopped.
Beat butter and sugar at medium speed with an electric mixer until fluffy, about 5 to 6 minutes. Add eggs, one at a time, beating well after each addition.
Whisk together ,V2 cups flour, salt and baking soda; add to butter mixture alternately with milk. Begin and end with flour mixture. Beat at low speed until blended after each addition. Add lemon zest and juice; beat for 1 min. Stir in chocolate. Spoon batter into lined muffin pans, filling two-thirds full. Bake 18 to 20 minutes or until cupcakes are firm but not dry. Remove and cool completely on wire racks. Top with Lemonade Frosting.
LEMONADE FROSTING
1/2 cup (1 stick) unsalted butter, softened
2 tsp. sea salt
5 cups powdered sugar, sifted and divided
1 tbsp, milk
1 tbsp, half-and-half
1 tsp. vanilla extract
2 tbsp. fresh lemon juice
2 tbsp. lemon zest

DIRECTIONS
Beat butter and salt at medium speed with an electric mixer for 30 seconds or until smooth and creamy.
Add half of powdered sugar, milk and half-and-half, beating until blended; scrape down sides of bowl. Add remaining powdered sugar. vanilla, lemon juice and zest, beating until blended and stopping to scrape bowl as needed. Beat mixture on high speed 5 to 6 minutes or until light and fluffy.